Planning drawings are specialist 2D and 3D drawings that must be submitted as part of the planning process. These specialist drawings are purely for planning purposes, for the building stage they need to be edited and redone, with the focus of the images being somewhat different.
At Lotus Chartered Engineers, we specialise in creating clear, concise, and conclusive planning drawings that are competitively priced. When it comes to our planning drawings, we believe in offering innovative design solutions that can be tailored to the needs of each individual client.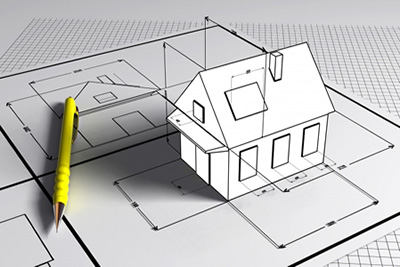 How we work is that before creating architectural planning drawings, we hold an initial meeting with our clients to discuss the project and the aims that the client has for their property. This helps us to ensure that we get the planning drawings for each client spot on. Once we've created a first draft of the planning drawings, we send them over to the client so that they can make suggestions of any amendments that they would like making to them.
Our planning drawings are prepared according to the guidelines set out by the local authority and require everything needed for the project to be passed.
For most projects, the planning drawings will consist of existing and proposed floor plans, existing and proposed elevations, and an ordnance survey site plan (we have a section about this here). To view samples of our work, please click here.